>> what's your opinion?
Gracie1245
Are there any organizations for the spouses of COs? I see policewives.org and things like that, but I haven't been able to find one for the families of COs. My husband is a CO in Ohio... view full thread
---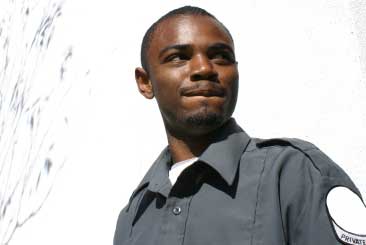 A great deal has been written about the code for prisoners. In fact, people who have very little knowledge about the inner workings of a prison can usually recite at least part of that code. Don't be a snitch is perhaps the part of the code that is most often found in portrayals in the media. Other components of the code usually include: do your own time, don't trust the guards and stand your ground...
read full story
Also this week:
---
October - Crisis & High Risk Offenders - Coverage of industry crises & high risk offenders editor@corrections.com
Featured Job
Under administrative supervision, the LVN oversees the daily operations of the medical section of the Juvenile Center by assuring that all juveniles receive adequate medical care in a timely and efficient manner. The work involves treating a variety of problems, questions, or situations in conformance with established procedure, investigation, testing and researching... >> view full job posting
---
Upcoming Events
Business News
With the new day comes new strength and new thoughts.


- Eleanor Roosevelt