What Correctional Administrators Should Know about Drain Clogs and Odors
By Robert Kravitz, President AlturaSolutions
Published: 06/17/2019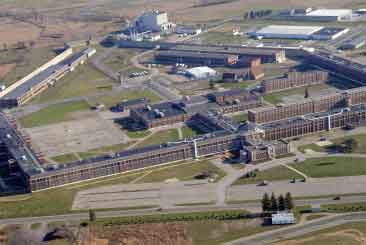 Two of the big problems with pipes and plumbing in correctional facilities are clogs and odors. To the surprise of some administrators, the odors in sinks and drains can even be a far more serious problem than clogs. Let's address clogs first, since they are such an ongoing challenge in many locations.

In correctional facilities built before 1990, of which there are likely hundreds in the U.S., drainpipes only measure about 1.5 inches in diameter. This means that the plumbing connected to sinks in kitchen areas, for example, can get clogged fairly easily. Further, if they are connected to solid-waste disposals in the kitchen, they will often clog-up even faster.

Showers are another problem area. However, with showers, it is typically the floor drainpipes that become clogged. The combination of soap and hair are the main culprits. It's important to note, though, that cleaning showers can also cause problems. Very often soils and solids collect on mops, which end up going down floor drains. If the showers are pressure washed, scum, soils, solids, and other materials on the floors and walls can be washed down the drains, also resulting in drain clogging.

Wherever the clogging occurs and for whatever reasons, administrators typically have two options: have the drains "snaked," which could entail bringing in an outside contractor, or turning to chemical drain cleaners. While it can prove costly, the best remedy is to have the drains snaked. This is the fastest, safest, and most effective way to clear the clog.

Unfortunately, there are several safety concerns when using chemical drain cleaners. Plus, over time, they can weaken pipes. The chemicals in these products are very caustic and can cause degradation of pipes. Since chemical drain cleaners are chosen so frequently, here are some things administrators should know:
They come in four forms: liquid, solid, gel, and foam.
The chemicals used in these products fall into three categories: (1) acids containing different concentrations of sulfuric acid to dissolve hair, grit, oil, and related solids; (2) alkalines containing sodium or potassium hydroxide that also dissolve solids, or (3) enzymes, which are organic proteins that breakdown other proteins, allowing them to be flushed away 24 hours later.
When using any of these cleaners, it is best to start with the least amount that can prove effective, adding more as needed. The stronger the amount and concentration of the chemical drain cleaner, the more likely it will damage the pipes.
Wearing personal protective gear is a must. All of these solutions can burn the skin and cause serious eye injuries. Gloves that ride up the hand as well as non-vented goggles should also be worn.
Here is the big caveat with chemical drain cleaners: While these methods can prove effective and inexpensive at the time, in many cases, they are just stopgap measures. Eventually, especially in a large facility, the problem drains will require a manual or mechanical snake for a more thorough cleaning.

The Seriousness of Drain Odors

Back in the 19th century, smells and diseases were typically thought of as the province and problems of the lower classes of society. After all, in London and other big cities, most sewage was just tossed out the window. The affluent of the day addressed this issue by having indoor plumbing installed in their homes.

However, while these homes of the rich "might seem to lack [for] nothing to promote comfort, enjoyment, and health, in truth, they were mere whited sepulchers [tombs], with their luxurious inmates exposed to constant risk of disease and death." *

What was happening was that plumbing from sinks and drains installed in these 19th century homes lacked what we refer to today as P, S, or J traps. To clarify, according to Klaus Reichardt, CEO of Waterless Co, which markets Waterless urinals and other restroom products, these homes lacked plumbing traps, which, when filled with water, "create a seal that prevents sewer gases from being released into the homes." Sewer gases can contain a host of pathogens that can cause illnesses, even death. The SARS epidemic in Hong Kong started as a result of sewer gases being released into an apartment building.

All plumbing today has trap requirements to prevent the release of these gases, but the water in these traps can eventually evaporate. "This happens when sinks and other water-using fixtures are not used over time," says Reichardt. "In large facilities like correctional locations, this may occur in storage areas that have floor drains. The floors stay dry throughout the year, the perfect set-up for evaporating traps and the release of sewer odors."

This problem is solvable. Reichardt suggests the following:
Administrators should conduct a "dry drain audit," looking specifically for sink and floor drains that are rarely used. These can cause problems.
Apply small amounts of "liquid primers" to help seal these dry drains, helping to prevent the release of sewer odors.
Drainpipe clogs and clogging are to be expected in many correctional locations. Unfortunately, the release of sewer gases into a facility happens all too frequently. Now, however, we know that when they do, specific steps can be taken quickly to address them and prevent them from happening again.

Robert Kravitz is a frequent writer for the correctional industry.

*"The Unsanitary Homes of the Rich;" by Charles Wingate; published in the North American Review, 1883
---